WELCOME TO HEATSTAR SUPPORT
Our team prides itself on finding you a solution. Below are all the ways you can contact us and how to access the resources we've tried to provide on the site.
For inquiries regarding, HeatStar and HeatStar AG products, please call:
Toll Free 1-866-447-2194 (USA & Canada)
For inquiries regarding, Enerco or Enerco Technical Products, please call:
Toll Free 1-888-849-1899 (USA & Canada)
To call local for all brands, please call 216-916-3000
Fax 800-321-0552 or 216-916-3012
Business Hours:
Monday-Friday 8:00 am - 5:00 pm EST
UPCOMING SPECIAL HOURS: The office will close at 3:00 pm EST Wednesday, November 24th through Friday, November 26th to observe the Thanksgiving holiday. We will resume seasonal business hours at 9:00 am EST on Saturday, November 27th. Thank you.
Click here to fill-out the Contact Us form and submit an inquiry concerning product details, order status, or general questions. Our Technical and Customer Service teams try to respond to all inquiries within one business day.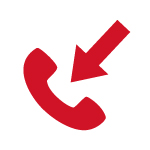 Our in-house teams are ready and waiting for you. During the cold season, we also increase our business hours to better accomodate your need and schedules. Watch this page for updated hours.
Click here to submit an inquiry for dealers or distributors in your area via our form. Our Sales team tries to respond within one to two business days.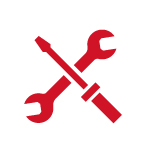 We partner with many independent service centers around the United States. Click here to find a service center near you. Please call beforehand to make sure they can handle your request.
If you are interested in partnering as a service center, click here to submit an application.
TO ORDER SERVICE PARTS ONLY - IN CANADA:
For Canadian customers only - If you know which part number(s) to order, please visit LionCove Canada to place your order.
If you need technical support or help with obtaining a part number, you need to first contact Mr. Heater / HeatStar at the numbers above.